Do you feel queasy every time you think about backing away from your business?
Many business owners don't want to full-retire; they'd be bored. They'd miss their work relationships and worry how they would maintain their lifestyle if they sold their business. There's no need to feel that pit in your stomach when you think about how you'll exit your business.
What do you do when you want to slow down but the business won't let you?
There are only a handful of exit plans: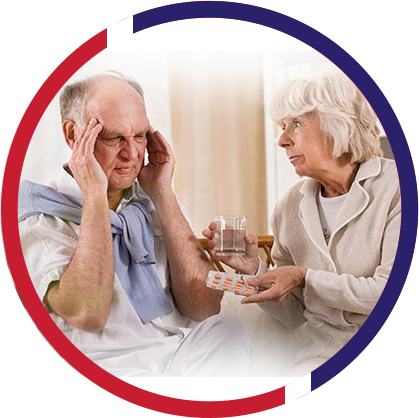 SELL & PRAY
Sell the business and hope you have enough to maintain your lifestyle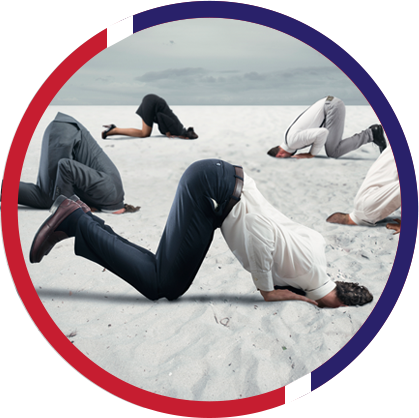 HEAD IN THE SAND
Put your head in the sand and keep slogging away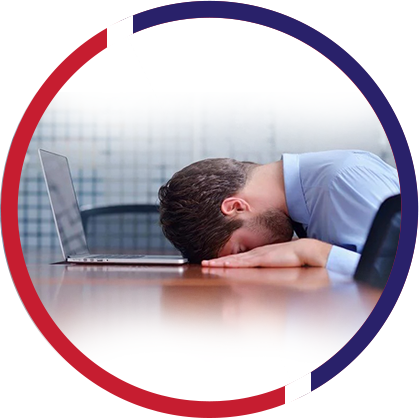 HOPE THE KIDS/TEAM IS READY
Get your kids or employees to takeover, but what if they aren't ready or mess up the business….and your retirement?
What if you could radically cut your hours, ditch the work you don't enjoy, but keep your business and the income?
You can! Hundreds of business owners have used the Half-Retire system to cement their financial future, get joy from the work they do, increase work-life balance, and enjoy the fruits of all their hard work building their business.
Craig
I was tired of always being stressed and figured there had to be a better way.
Tim
I need to transition the business to my son but want to make sure he's ready to take over.
Michael
Permanently removed 15 hours of weekly work.
Dave
I had no idea how to unshackle myself from my work.
Ann
I couldn't keep up this pace forever!
Mark
I have a nice business; why would I sell it for 3-4 times earnings when I can keep the income?
Jerry
Every Friday I do lunch and a movie with my adult son.
Kim
Eifel Tower is finally off my bucket list!
James
The stress was killing me, but I was too young to retire.
Kim
I want to visit every National Park; I'm close!
Kent
I felt like I could not step away from the business for more than a day. This was damaging my psyche and my relationships.
Tim
I need to transition the business to my son but want to make sure he's ready to take over.
Vicki
I don't resent work anymore.
Erik
Half-Retired for two years, then sold the business for $500,000 more.
Doug
Half-Retiring from Florida four months a year and not missing a beat.
Dan
I'm only in my 30s, but I was working too much and just had my first child. I needed to find a creative way to reduce my stress.
Al
I did not want to play golf every day but I definitely wanted to slow down.
Sandy
I was getting to old to keep up this pace.
Ron
I was able to remove myself from all sales activities.
Jeff
I've left my beach condo unused for too many years.
Lesley
I got tired of skipping my Wednesday Yoga class because something came up at work. Now every Wednesday is Yoga Wednesday.
Bruce
I was traveling 75% of my time and cut my travel to 25%, right where I want it to be.
Sharon
I'm not missing out on my grandkids "Golden Years."
Mike
My business couldn't be sold for enough, so I cut my workload and go skiing every chance I get.
Rex
He's pushing 70 now but enjoying his business more than ever. Rex spends about four months a year working from his warm weather "office." He works 5-6 hours four days a week because he wants to, not because he has to. His business now is more profitable than ever…
Jeri
"My husband retired two years ago, and I promised him I would retire shortly afterward. It's been two years, and I'm no closer to retirement than I thought. The problem is, I don't want to sell my business because I still enjoy the work I do at my firm… just not so much of it."
Mike
Mike spent twenty years of hard work building the largest courier company in the state. He lived 200 miles away from his family for a year and a half while launching the business. Growing the business took a physical and mental toll on Mike. Not any more…

call us now
Schedule a free strategy session and discover how you can implement the Half-Retire program now!